Trigger Finger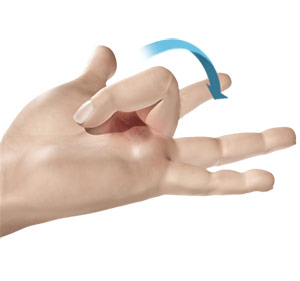 A trigger finger is caused when the tendon that moves your finger becomes irritated as it slides through its sheath, or tunnel. As it becomes more and more irritated it can thicken or develop nodules which causes the tendon to stick when you try to straighten your finger. This can result in popping or catching when you straighten your finger and may cause your finger to become stuck in a bent position.
Rest, anti-inflammatory medications, or steroid injections may help to alleviate the symptoms. Because trigger finger is not a dangerous condition it is a personal decision to have surgery if other options have failed.
During a trigger finger procedure, a small incision is made in the palm of the hand through which the tendon sheath is cut in order to create more room for the tendon to move.